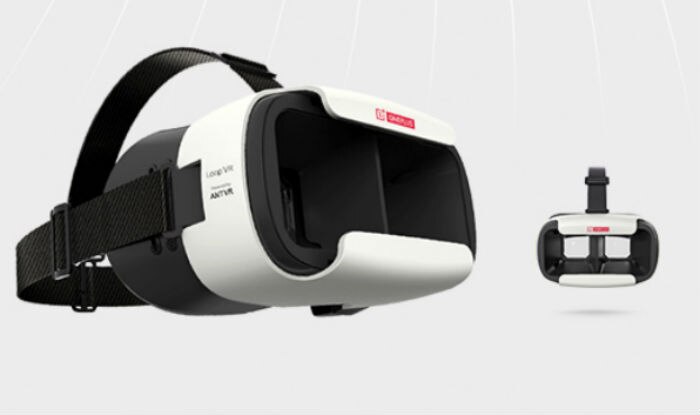 OnePlus is gearing up for its biggest smartphone launch on June 14, when it will unveil the much-awaited OnePlus 3 smartphone around the world. Like the former flagship launch last year, OnePlus 3 will also be released on a virtual stage, this time in space, and streamed to the fans worldwide through virtual reality headsets. To build more hype around the VR launch, the company is giving away free Loop VR headsets to its fans.
In India, the company is charging Re. 1 for the Loop VR, which has been well received by buyers as seen during the first flash sale on June 3. The first sale of Loop VR for Re. 1 lasted merely a few seconds and the demand is likely to continue during the second sale as well. Those who missed the first chance to purchase the Loop VR can give it a shot again at the upcoming sale.
OnePlus Loop VR will be available exclusively on Amazon app for Re. 1 across India. The flash sale begins at 12 noon only for registered buyers. The Loop VR headset is co-developed by AntVR and offers a comfortable virtual reality experience. Those who experienced virtual reality on Google Cardboard will certainly find the Loop VR exhilarating.
There are several VR headsets in the market in the range of Rs. 1,000, which offer similar experience as the Loop VR. But OnePlus' offer is irresistible as buyers end up paying just the shipping charges for the Loop VR. If you are not familiar with the flash sale model, take note of a few tricks which can improve your chances of ordering the Loop VR during the rush hour.
Tips to buy Loop VR in a flash sale:
The first rule of a flash sale is to register before the sale begins. Registrations are open on Amazon.in and the Amazon mobile app. Registrations done for the June 3 sale are valid for the next sale.
The Loop VR flash sale is being held only on the Amazon app, so download the app on your smartphones.
On the day of sale (June 7), launch the Amazon app and log into your account before noon.
Add the Loop VR headset to the cart when the sale begins. Be sure to be quick as every second counts.
Check out the product by completing the payment within 15 minutes or the cart will be emptied.
Join the waitlist in case the product sells out. When a buyer fails to check out in 15 minutes, the Loop VR will be available to customers in the waitlist.
Waitlisted buyers will be alerted when a Loop VR headset is available.
OnePlus 3 launch will be live streamed through its VR app, which users must download on their smartphones to watch it through VR headsets. Here is the launch schedule for OnePlus 3 in different locations and time zones.
New York: 12:30 p.m. EDT
San Francisco: 9:30 a.m. PDT
London: 5:30 p.m. BST
Paris: 6:30 p.m. CEST
Bengaluru: 10:00 p.m. IST